Dispelling the Myth About Home Affordability
Dispelling the Myth About Home Affordability
July 22nd, 2019
We have all seen the headlines reporting that buying a home is less affordable today than it was in the last ten years.  While this is true, we have to remember that during the past 10 years, we were recovering from one of the worst crashes in American history.
San Diego Distressed Property Sales (Past 10 Years)
Over the past decade, the market was flooded with foreclosures and short sales that were selling at 10-50% discounts.  There were so many distressed properties that the prices of non-distressed properties were lowered and mortgage rates were kept low to help the economy.  As a result, there was high affordability.
San Diego County – Active Foreclosure Listings (Past 10 Years)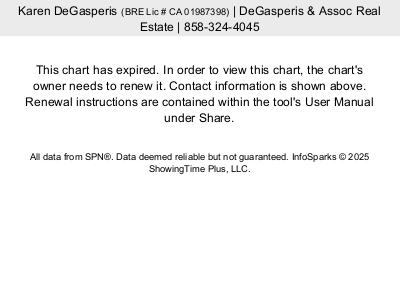 The good news is, prices have since recovered and the economy has gained strength.  This has and will continue to impact housing affordability moving forward.
Affordability Index
However, let's give affordability some historical context.  Every month, the National Association of Realtors issues an Affordability Index.
Affordability Index = measures whether or not a typical family earns enough income to qualify for a mortgage loan on a typical home at the national and regional levels based on the most recent monthly price and income data.
In short, the index considers income, mortgage rates, and home prices to determine affordability.  With the improved economy, income has gone up, mortgage rates have stayed low and home prices have risen.  So where are we today?
The below chart shows the Affordability Index since 1990.  The higher the index, the more affordable it is for a typical family to afford a home.  Overall, when you consider the factors that affect affordability, you can see that homes are actually more affordable today than at any time during the 18 years between 1990 and 2007 before the crisis.
Bottom Line
Home prices have started to slow their growth to more historic norms and interest rates are still low.  Both are indicators that affordability will remain steady or improve.  Buying a house is an attainable goal in most markets, since affordability is better today than it was during the 18-year stretch immediately preceding the bubble and the crash.  If you are thinking of buying a home, now is a great time to do it.  Contact me to discuss your situation!